Lancaster Rose Club will sponsor its 59th annual Rose Show
this year on September 14, 2014
7 AM til 4 PM (Open to the public at 1 PM)
at the Fairfield County Liberty Center on West Fair Avenue
---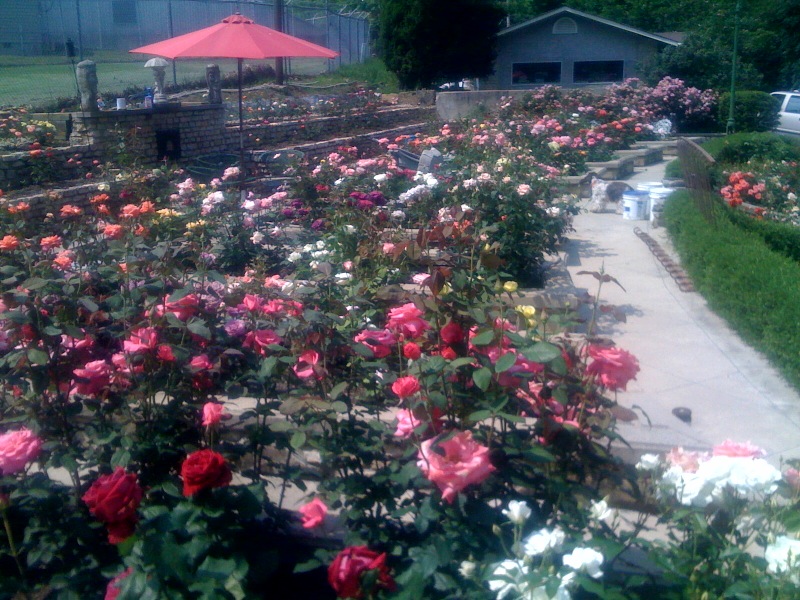 First Flush of Roses at "Park Place" May 27, 2010
Thanks to our trophy donors for their unwavering support
---
2014 Buckeye District Fall Conference and Rose Show will be held on Saturday September 21st.at Waldo, Ohio north of Columbus.
Make your reservations now
---
The Lancaster Rose Club
in cooperation with the Columbus Rose Club and the Delaware Area Rose Society will host
The 2015 American Rose Society's Spring Conference and Rose Show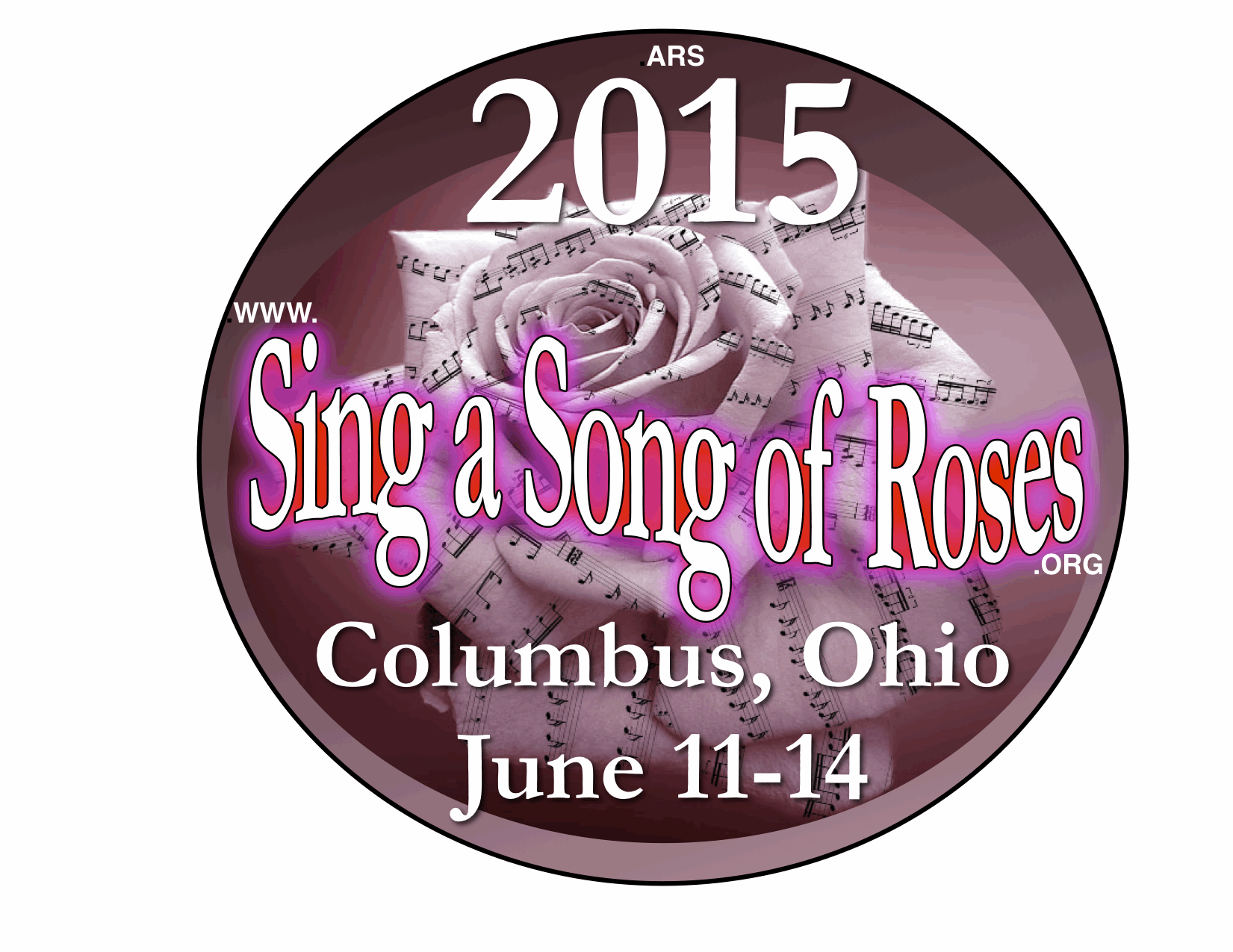 at the Double-Tree Inn by Hilton at I-270 and Rt 23 in Worthington (Columbus) on Father's Day Weekend. Rose growers and exhibitors from across the nation will gather for this prestigious event. For more information click the above Sing A Song Of Roses Logo.
---
The Buckeye District of the American Rose Society
thanks you for your participation in the 2008 Fall District Conference and Rose Show
The Lancaster Rose Club along with the 20 other local rose societies in Ohio co-sponsored the event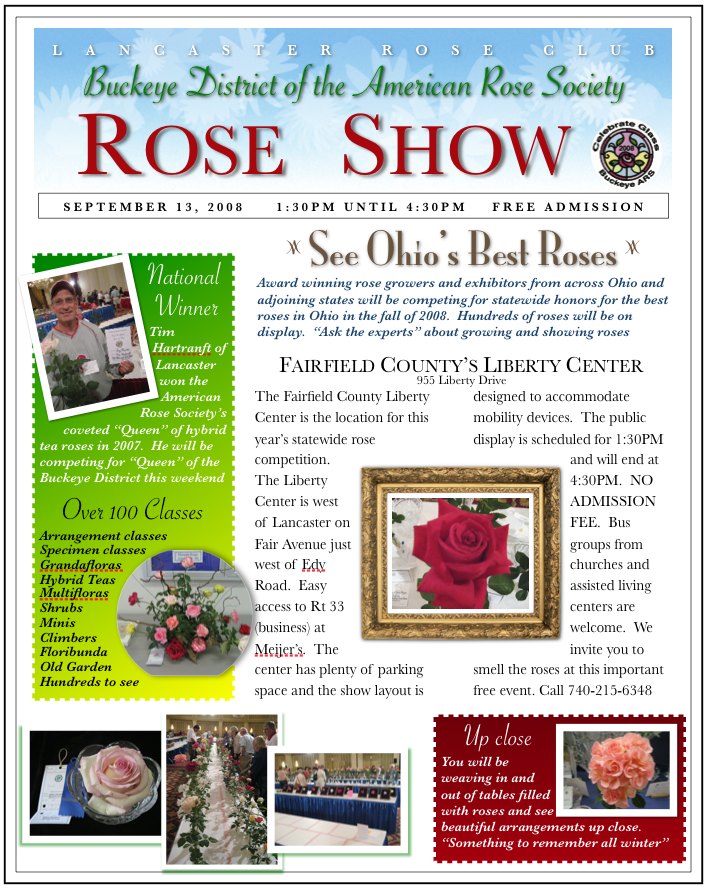 The 2008 Buckeye District Conference and Rose Show
was held September 12-14, 2008.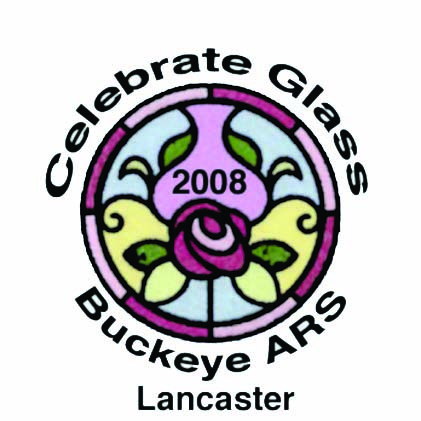 Hybridizer Eddie Edwards was our keynote speaker
---
AMERICAN ROSE SOCIETY
2007 FALL NATIONALS
TIM HARTRANFT
WINS
"QUEEN OF SHOW"
HYBRID TEA WITH "POP WARNER"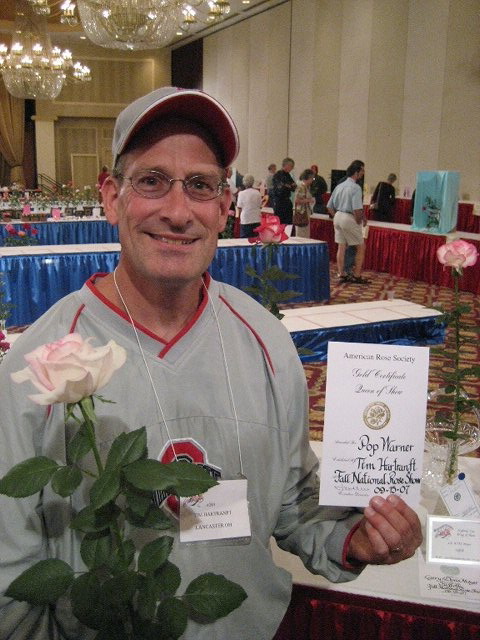 ----------------------------
DAVE and SUSIE ACKERS WIN MULTIPLE COURT AWARDS
We have a link to the Official ARS 2007 Fall National Results on the story page
-------------------------------------------------------------------------------------------------------------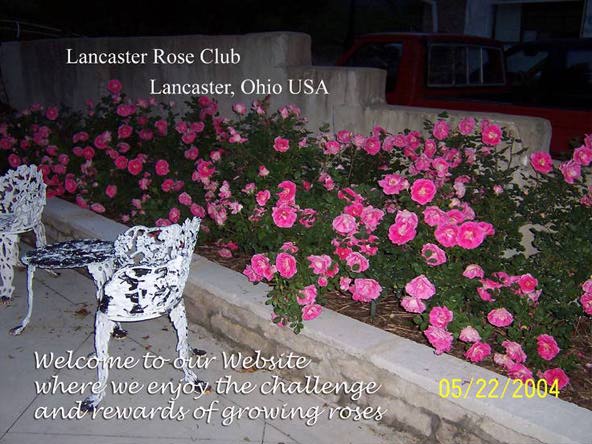 2007 Awards to Lancaster Rose Club Members
including the Buckeye District Fall Rose Show and Meeting
(We have included a story that you can tell for years)
---
Thousands of persons saw scores of beautiful roses at
the 158th Fairfield County Fair
Thanks to the efforts of all rose club members and Dan and Diane Gallagher, Chairpersons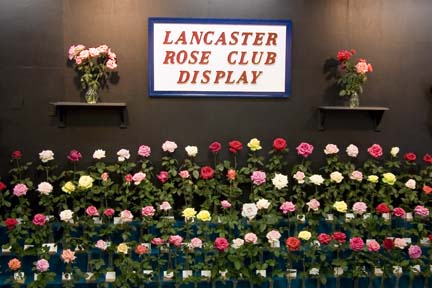 Picture by Mike Mitchell
---
"Congratulations"
to Lancaster Rose Club member Bruce DeLong.
Bruce has become the editor of the American Rose Society Buckeye District Newsletter. Bruce's first newsletter received one of the top national awards from his peers. This speaks highly of this skilled volunteer who also contributes many hours creating the Lancaster Rose Club's Annual Rose Show Bulletin. Bruce is an ARS certified "Judge" and is also a member of the Columbus Rose Club.
"Congratulations to Bruce!"
The Buckeye District Spring Meeting was held in April at Franklin Park Conservatory
3 members of the Lancaster Rose Club attended the event and voted in the business meeting.
Click "District" and read the Spring Bulletin for more information
``````````````````````````````````````````````````````````````````````````````````````````````````````````````````````````
Lancaster Club gets 4 new
ARS certified Consulting Rosarians
30 persons from across Ohio attend the one day CR Seminar
sponsored by the Lancaster Rose Club
---
---
Congratulations to Tim Hartranft and Dave Ackers for capturing 3 of the 4 positions on the Hybrid Tea Court of Honor at
The 2006 Buckeye District Fall Convention
2006 Awards to Lancaster Rose Club Members
Congratulations to Dave Ackers and Tim Hartranft for their
4 winning roses on the Court of the 2005 ARS Fall National Rose Show
We meet on the Second Wednesday of the month at 6:30 PM
May through September meetings are held at club member's gardens.
January through April meetings are held at the
Lancaster Public Library
Garrett Room